Minnesota Birding & Nature Guiding Services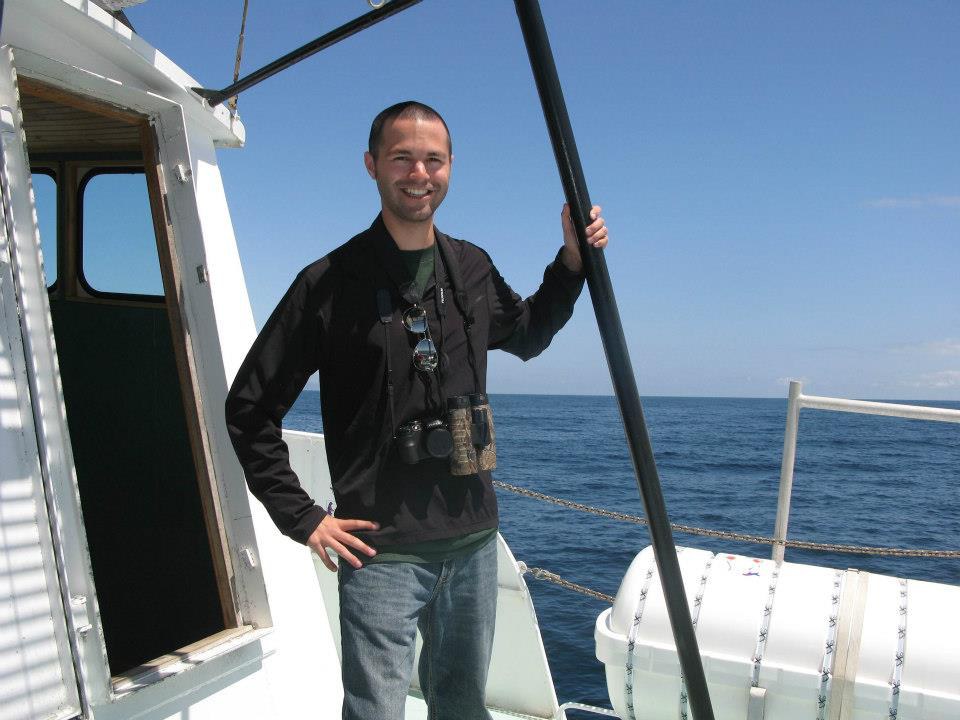 My name is Kyle Te Poel. I offer personalized guiding opportunities to help you experience more of the natural world. Whether you're hoping to photograph a bird you've never seen before, learn more about familiar wildlife, travel somewhere new without the hassle of planning, or experience nature in more detail than you usually do, I invite you to contact me. I've worked as a naturalist, National Park ranger, nature guide, and bird surveyor in Minnesota, California, and Maine for 10 years, and have a master's degree in outdoor education. While my focus is birds, I am experienced in leading a variety of guided hikes and programs in a diverse range of other subjects (such as native and edible plants, Native American plant use, animal tracking, butterflies, nocturnal animals, migration, and general ecology) which help to make your outing with me a well-rounded experience. I have experience teaching and guiding folks of all ages, from preschool to retirees, and will focus the experience on you or your group's age and experience level.
Services available:
*Birding excursions
*General or specific programs by request...ideal for birthday parties, group learning opportunities, academic lectures, nature center programming, and more
*Overnight/multi-day trips
Rates and general trip information:
*I charge an hourly rate of $20 for trips within the greater Twin Cities area.
*I am based near the Twin Cities of Minneapolis & St. Paul, in lovely Stillwater, MN.
*We can travel using your vehicle or mine, depending on your preference (both may necessary if group size requires it). There is no additional charge to use my vehcile. If you prefer only to use yours, it will be subject to having valid insurance and to being well-suited for the roads and weather conditions (per my discretion).
*For longer-distance (outside the Twin Cities), or overnight/multi-day trips, I will determine pricing on a case-by-case basis.
*Payments can be made in cash when we meet, or in advance via check or PayPal. Any additional fees incurred during the trip, should they occur, will be billed after the trip.
*Cancellations can be made up to 48 hours before the start of a trip without any fee. Cancellations made within 48 hours of a trip are subject to a fee of $20 for a single-day and $100 of a multi-day trip. If non-refundable extra costs for long-distance trips were paid by me (such as flights, lodging), they will be charged as well. Variations on this policy may occur if bookings are made on short notice (i.e. within a few days of a tour).

Tour Locations (NEW STATES ADDED!)
My primary focus is in (and near) my home state of Minnesota. I've lived and done bird-related work in most corners of the state and can guide you in the north woods, the river bluffs, the prairies, or the cities. Additionally, I've lived on both coasts for several years and have done extensive bird-related travel, allowing me to offer a range of birding trips to other states. Prices for these trips will vary widely as travel costs will be incurred. Currently, I offer guided birding tours in the following states:
*Minnesota
*Wisconsin
*Iowa
*South Dakota
*North Dakota
*Illinois
*Nebraska
*California
*Nevada
*Arizona
*Maine
*Kansas
*Florida

Ready to explore?
Contact me today to get started!

Kyle Te Poel
507-358-8810
kyle.tepoel@gmail.com
www.facebook.com/NextBendBirding